In just three short weeks from today I will be in St. George, Utah for my BIG DAY! I made the big announcement back in April and I've actually been working, waiting and anticipating this event since January.
I am running the St. George Marathon.
We will finally get to see if all of my training since January pays off. Will I actually get to cross the finish line at mile marker 26.2?! I think I can… but, I'm still really nervous.
I've been posting daily progress over on my Instagram. This morning Mr. Mo and I managed to squeeze in 13.6 miles before I had to rush off to my recording session.
Oh, I had a scare this morning! When I reached our turn-around point at the Chevron gas station (Mile 7) I tripped and face planted in the parking lot. I won myself some nasty road rash on my legs, and a couple of broken fingernails, but I wasn't damaged. (except for my pride, since at least 10 people saw me fall and all started running over or shouting "Are you okay?!?" … ugh, so embarrassing…)
But, seriously – Whew!! I dodged that bullet. For the next 6.6 miles running back home all I kept thinking about was how easily that could have been a disaster. What if I had been seriously injured? What if after all these weeks and months of training I had ruined my chance to run my marathon!? That would just be so heartbreaking. I can't stand the thought.
Thank you guardian angel!! ♥
My little brother Matthew and I are running the marathon together. Mr. Mo refused. Despite all my best attempts to convince him, and using all my most creative cajoling to get him to join me. And, despite the fact that he has faithfully done EVERY training run with me for the past 9 months!
But, he insists that he is "not a marathoner"… silly man.
So, he will be rooting for me along the race route, and waiting for me at the finish line.
Matthew messaged me today after seeing me post this morning's 13.6 mile training run. He mused how funny that it is "now a 13 mile run doesn't really seem like much." And, it hit me. Oh, yeah! I did just run a half marathon distance this morning. But, all I was feeling was disappointed I didn't have time to run farther.
Good grief! I might be turning into a real runner after all!
It seems like just yesterday I was struggling to even run 1 full mile without my lungs burning and my legs wobbling and having to stop to walk. Today, I ran 13.6 miles without stopping. (Oh, ok. Not 100% true. I DID "stop" when I accidentally biffed it in the Chevron parking lot. And then I went inside and washed myself off and while I was there, I may have used the potty. But other than that, no stopping…)
Let me emphasize that despite all of the miles I'm running now, I AM STILL VERY VERY SLOW. But, I just keep going.
I really have come a long way since my couch potato days in January. I am still going to be one of the very slowest runners in the pack on October 7. And, I still do not have the "runner body" (i.e. slim and trim). But, this is why I desperately want to cross that finish line [and hopefully within 6 hours] on October 7. I've worked really hard. I've followed the expert training plan I researched and downloaded. On October 7th  I will have been working, planning and training for this marathon for over 34 weeks.
Yep. I've been in marathon gestation all year (Surprise, It's a girl!). My labor and delivery is scheduled for Saturday October 7th.
You're all invited.
At this point, I have no intention of ever putting myself through this again.
"One and done" is my motto.
[husband reads this as I am typing and grins like a Cheshire Cat -'Oh yeah, Holly. Just like you were going to be a "One and Done Half marathoner"? Good luck with that']
OK.
He has a point.
This is me.
But, seriously. Training for a full marathon is so completely different than training for a Half Marathon. For one thing, it isn't fun. And, there's no breaks allowed. It's too much hard work! It 's very time consuming. Especially when you average a 13 minute mile and you're scheduled for a 5, 6 or 8 mile run on a work day! It requires a huge mental commitment, too. Each time the alarm goes off at 4:45 am and it's dark outside and I am exhausted because I'm a night person and not a morning person, and every fiber of my being wants to roll over and go back to sleep… then I have to slap myself back and think "St. George Finish Line! St. George Finish Line!" 
Boom. I'm up.
So, here's the dilemma: Training for a marathon versus not training for a marathon.
Training for a marathon:
Not fun.
Hard work.
Time consuming.
Exhausting.
Makes me late to work sometimes.
Consumes my life.
I have to plan my entire week around my running.
I don't want to train for a marathon!
But… training for a marathon also:
Forces me to get out of bed in the morning and
Forces me to actually run.
Motivates me to exercise. Regularly. On an actual day-to-day schedule.
I gotta follow the training plan, or else I won't be able to cross the finish line!
Come rain or shine, wind, snow, heat, cold, darkness … no excuses, I have to run.
Sigh. I hate to say it, but I think my marathon baby is going to require a sibling…
Oh no!
No! No! No!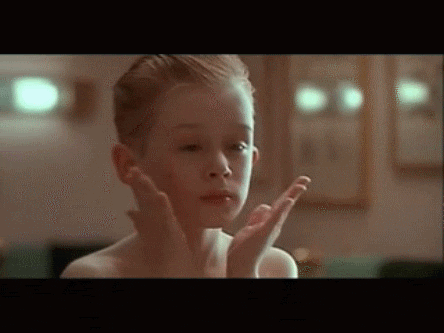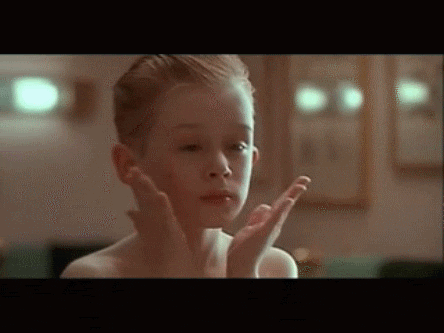 You did NOT just hear me say that!
Forget it! Erase it from your mind! Pay no attention to my sleep deprived runner-brain speaking nonsense!
________________________________________
As I blogged previously, The Choir had an epic recording week. We finished our musical marathon this afternoon. But, there's no time for resting. We will all be back again bright and early tomorrow morning at 7:25 am in the Tabernacle to rehearse and prepare for our 9:30 am LIVE broadcast of Music and the Spoken Word.
BTW, you can stream it LIVE for free from anywhere in the world at this link here every Sunday 9:30 am Mountain Time. Check it out!
The recording schedule this week also effected my running plans. Since I wouldn't have time today to complete my longest training run, I needed to move it up a week. So, last Saturday Mr. Mo and I set out to run the requisite 20 miles. The idea is that "if you can run 20 miles you can run 26.2". I know. It sounds a little crazy. But, that's what the experts say.
We started later than we wanted due to a small fiasco of not finding the bladdars inside our water packs. So, we wasted a half hour finding them and getting ourselves out the door. Then we ended up going farther on the trail than we planned. This meant that the sun was out for the majority of our miles, and it was really hot by the end of the run. I had slowed significantly the final 2 miles. Overall, I felt surprisingly okay. Not a fantastic "jump-for-joy" feeling – but not a dying feeling. And, when we finished, we discovered we had gone 21.2 miles.
I CAN RUN 21.2 MILES!!
That means, only 5 more miles to get me to the finish line.
Those final 5 miles are going to be killer miles. For sure. It scares me what it might require to complete those extra 5 miles. I'm definitely nervous about how much time it might take, or how delirious I might become.
But, it's only 5 more miles.
I've got 3 whole weeks to convince my body and my brain that I CAN RUN 26.2 MILES!! – MoSop