Giving Thanks for 10 Years of Blogging ♥
We are celebrating a very special day at Mormon Soprano!  Exactly 10 years ago, on November 15, 2007, our baby blog was born!
The First Decade
It's hard to believe we've reached this milestone. It is a mixed blessing. Today means that ten whole years of my own life have flown by. My body is a decade older. My family is a decade older. My children are all grown up, and flying the nest. There is a lot of memories to look back on.
The birth of this blog is inextricably connected to my Mormon Tabernacle Choir audition journey and the adventure of my life since. I received my acceptance letter on Saturday November 3, 2007. Very soon after (probably that same night) I began having thoughts and dreams about "building a blog". It was really weird. Blogs and "blogging" were still very new back then to the general public. They had not been mainstreamed yet. They certainly didn't have the impact nor the exposure and credibility they do now. I personally didn't know anything about blogs. I had only occasionally read a blog post – it was probably a recipe, or a wedding story – and I certainly didn't have the foggiest idea how to build one of my own.
But, I kept having this constant whisper in my head that I should "build a blog."
And thus, my pioneer trek began into the "Bloggernacle." After a couple of epic failed blog building attempts on other platforms. I found WordPress, and "the rest is history" as they say.
In the beginning, I thought the purpose of my blog would be telling my Choir experiences. But, the true purpose of the blog and its mission became much broader than I expected. It has taken on a life of its own, and exceeded all of my expectations. Over the years, the site has undergone many changes, improvements, and updates. My posts have primarily focused on religion, but topics have remained diverse – everything from faith and family, books and movies, running and hiking, and of course always lots of music! Some of the stories I've shared on my journey have been unexpected. I've shared some sad times – and some surprisingly joyful times – just like my life.
Who Knew?
I had no idea if anyone would actually read my little blog! Who knew I would have subscribers, or reach over 1 million views… and beyond! That was just one of the many surprises along the way.
I didn't expect to make personal connections with other bloggers, or to become friends with readers who live all over the world! The majority of my readers still remain my  "mystery friends" who rarely (sometimes never) leave a comment. I know you are "out there" visiting and reading because of of my stat trackers … but you're so shy! I always wonder who you are, and I wish I could personally thank you for being so loyal and supportive. It's always such a fun gift when one of you finally comes out of hiding and I get to know you. 🙂
But, whether you feel comfortable commenting or not, it's okay. Please know that I appreciate the gift of your time and your support very much!
What's Next?
Good question!!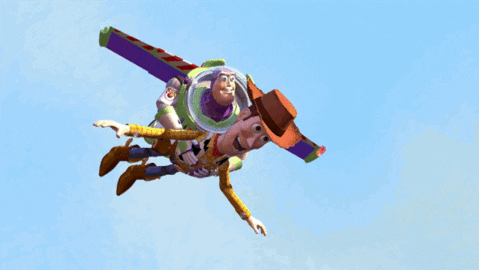 There are a lot of grandiose ideas and creative adventures I'd LOVE to try! Here are a few that have been percolating:
Releasing original content on my YouTube.
Family history stories.
Memories (childhood, school age, family, Choir)
Long-read, novella posts
General Conference talk spotlights
Running tips and racing review
Etc….
[Note: at least 100 ideas filed under "Etc….". Still formulating]
Oh, how glorious it would be to never have to sleep! Or …. to at least have my own personal clone!
I'm honestly not sure what the next decade at MormonSoprano will bring. Anything is possible. I can only make one promise. I will keep writing. And if you keep reading, and I keep writing, we will go on this magical mystery ride together.
Do you have an idea for the blog? Special requests? What would YOU like to see or read more of? Send me a message, or leave a comment below!
To Infinity and Beyond! Joyfully singing praise all the way! – MoSop